See on Scoop.it – #LearningCommons

How to use Google+ Hangouts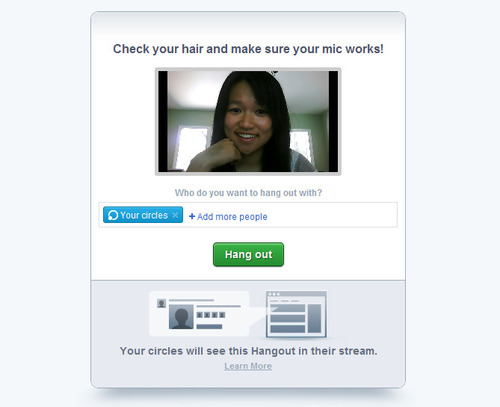 Google+ is Google's new social networking tool. Once you have created a circle of friends, you can choose to hang out with them on Google+. This allows you to video chat, IM chat, watch YouTube videos together, and more.
Coolwired's insight:
There are some handy tips in this article, about Google+ Hangouts! Enjoy!
See on www.wikihow.com
There is so much to learn! Sometimes we feel overwhelmed.
However,  it is critical that we keep up with technology, if we don't want to be left behind the crowd. Do you agree??
on Twitter @Coolwired, for more Info2Go! Thanks for visiting!
You are invited to subscribe to my blog here:>>>>>>>>>>>>>>>>>>>>>>>>>>>>>>>>>>>
That way, you won't miss any important up-dates. 🙂
Check out this cool Flag Counter, to see where my visitors originate .
–